07 Aug 2017
Russian wooden icon: Monastery founders SS. Zosima and Swataj
Posted in Russian Icons By Ricus On August 7, 2017
If you have any questions, please contact me here.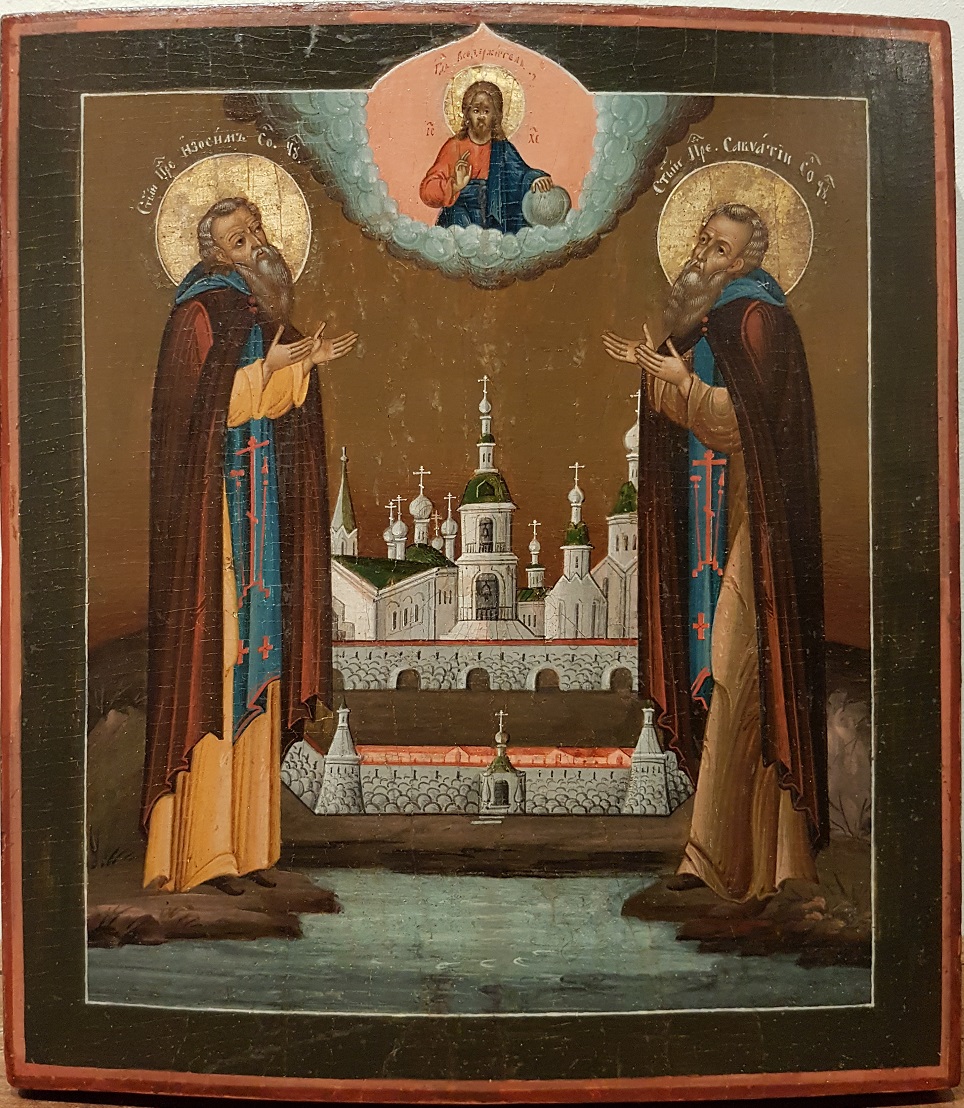 The Monastery founders SS. Zosima and Swataj. This icon of the Holy founders of the Russian Solowetski monastery in the White Sea is most likely painted in the Solowetski monastery by monks of that convent and sold to pilgrims as a pilgrims souvenir. The monks Zosima and Swataj are positioned next to their beloved monastery and spread their hands in the orante gestus and pray to Christ Pantokrator to protect their monastery. The icon dates from the end of the 18th century. Dimensions: 30 x 26,8 cm.
Antique Russian wooden icons collection, Ricus Dullaert Amsterdam Netherlands.
.