31 Jan 2016
Rare Antique Russian Stavrothek Icon, 18th Century
Posted in Russian Icons By Ricus On January 31, 2016
Please, if you have any questions contact me here.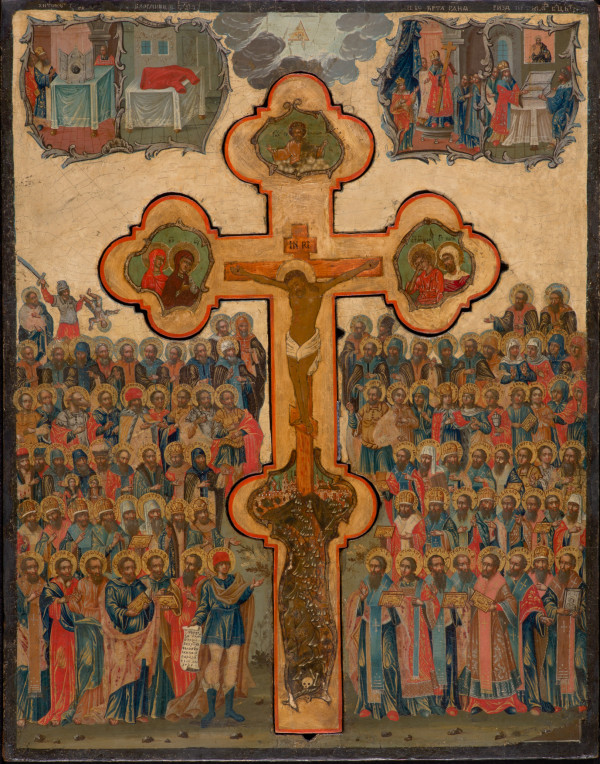 9325 – Rare Antique Russian Stavrothek Icon 18th Century
Very rare antique Russian Stavrothek icon, second half of the 18th century. The cross is surrounded by 59 chosen saints. In the top left the relics of Saint George and right the relics of Saint Barbara.
Dimensions 44,75 x 35,25 cm.
Antique Russian Icons Sale
.
.