29 Jan 2016
Antique Russian Icon – Elevation of the True Cross
Posted in Russian Icons By Ricus On January 29, 2016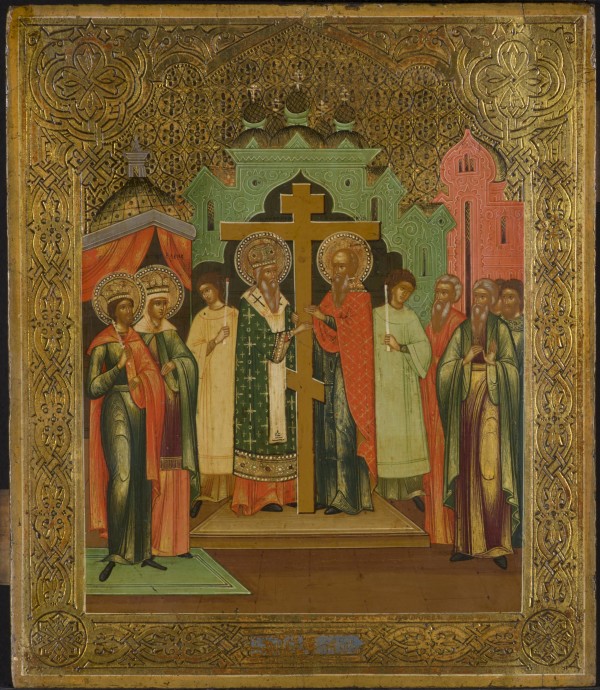 002 Antique Russian Wooden Icon Depicting the Elevation of the True Cross
The feast of the Elevation of the True Cross goes back on the legend of the pilgrimage of Emperor Constantine and his pious mother Helena to Jerusalem in 319 AD. At their arrival they  ordered the demolition of the pagan temple that the Romans had erected over Golgotha. Doing so they discovered the site of the Crucifixion and found back the True Cross which was taken to Constantinople.
The icon shows the glorious moment when Helena and Constantine present the True Cross to the Patriarch of Constantinople.
This icon dates from the reign of Nicolas the Second, Tzar of all Russians. In this period icons with heavy guilt backgrounds decorated with geometric patterns were popular. The feast of the Elevation of the True Cross is celebrated on 14 September in the Western Church.
Russian icon on a wooden panel in excellent state of preservation. Dimensions: 31 x 26,5 cm.
Russian icons collection Ricus Dullaert Amsterdam Netherlands.
.