11 Jan 2016
Antique Greek Icons: THREE BYZANTINE EARTH WORK OIL LAMPS
Posted in Greek Icons By Ricus On January 11, 2016
If you have any questions, please contact me here.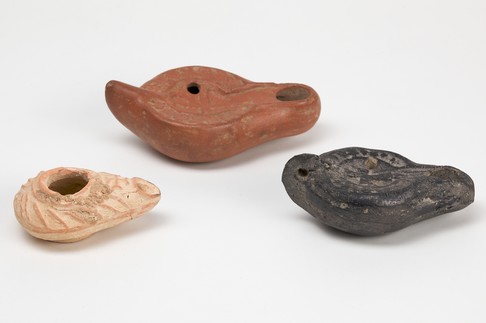 MG 5369: THREE BYZANTINE EARTH WORK OIL LAMPS
These Byzantine earth work oil lamps, were made in the Byzantine Empire,
between the 6th and 12th century.
One is decorated with a Cross and other one with the Greek symbol for Christ.
Various sizes.
Antique Greek Icons