17 Sep 2015
Oude Houten Ikonen Verkoop Amsterdam – MG9351 Old Russian Icon – Mother of God
Posted in Russian Icons By Ricus On September 17, 2015
Please, if you have any questions contact me here.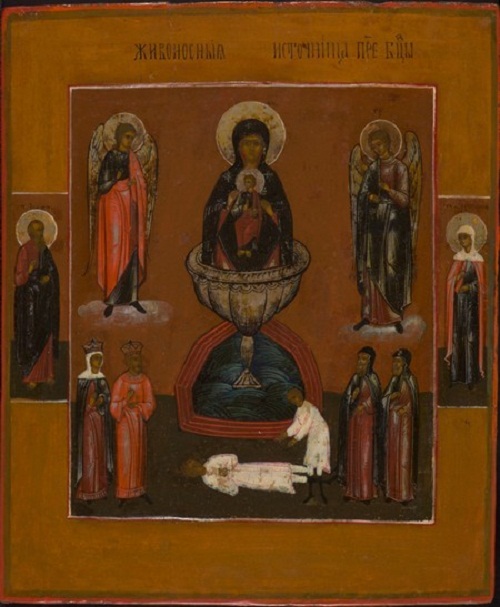 MG9351 Old Russian Icon – Mother of God
Central Russian icon depicting the Mother of God of the Life Spending Well. The iconography goes back on the Zoodochos Pege sanctuary in Byzantium. Mid 19th century. Dimensions 26,25 cm x 22 cm. 
Oude Houten Ikonen Verkoop Amsterdam
.
Tags:
Antique Russian Wooden Icons for Sale Amsterdam
,
houten ikonen collectie verkoop
,
houten ikonen te koop
,
houten ikonen verkoop Amsterdam
,
Ikonen Ricus Dullaert
,
Old Russian Icon
,
Oude Houten Ikonen
,
Oude Houten Ikonen Verkoop Amsterdam
,
Oude Houten Ikonen Verkoop Nederland
,
oude Russische houten ikonen te koop
,
Ricus Dullaert
,
Russische ikonen Ricus Dullaert