17 Sep 2015
Antieke Russische Ikonen Verkoop – MG9349 Antique Russian Icon – Four Chosen Saints
Posted in Russian Icons By Ricus On September 17, 2015
Please, if you have any questions contact me here.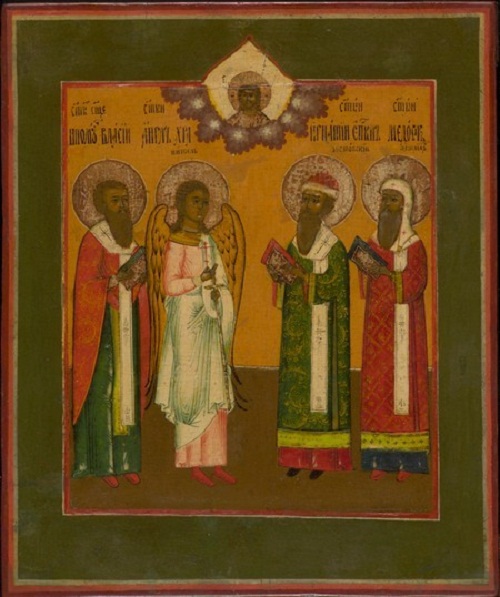 MG9349 Antique Russian Icon – Four Chosen Saints 
Russian icon with four chosen saints: From left to right: Saint Blaise patron of the cattle, the Guiding angel, a holy bishop and saint Medost as well patron of the cattle. Mid 19th century, dimensions 31 x 26 cm.
Antieke Russische Ikonen Verkoop
.
Tags:
antieke houten ikonen verkoop Amsterdam
,
Antieke Russische ikonen verkoop
,
antique Russian icons for sale
,
houten ikonen te koop Nederland
,
ikonen verkoop
,
original antique Russian icons for sale
,
Original old Russian icons for sale
,
Russian wooden icons for sale
,
Russian wooden icons for sale Amsterdam
,
Russische Ikonen Verkoop
,
wooden icons
,
wooden icons sale