17 Sep 2015
Oude Houten Ikonen Te Koop Amsterdam – HVB4353 Russian Feast Day Icon
Posted in Russian Icons By Ricus On September 17, 2015
If you have any questions, please contact me here.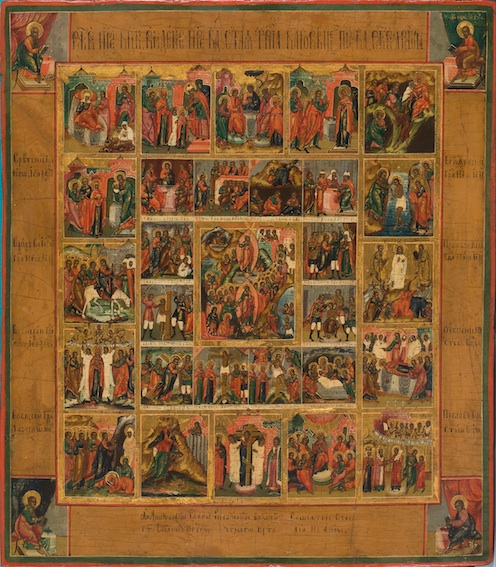 HVB4353 Russian Feast Day Icon 
Palech feast day icon with the outer circle the 16 main feast of the Orthodox Church, in the inner circle 12 scene's of the Passion of Jesus and in the center the Anastasis of Easter icon. In the outer borders the four Gospel Writers. Second half 19th century, 31 x 27 cm.
Oude Iconen / Ikonen Te Koop
.
Tags:
Antique Russian Wooden Icons
,
Antique Russian Wooden Icons for Sale Amsterdam
,
buy Russian icon
,
houten ikonon
,
ikonen Europe
,
Old icons to buy
,
Oude Houten Ikonen
,
oude houten ikonen koop Amsterdam
,
Oude Houten Ikonen Verkoop Nederland
,
Oude Iconen Te Koop
,
oude ikonen Amsterdam
,
Oude Ikonen Te Koop
,
Russian icon