23 Jul 2015
Antieke Russische Ikonen Te Koop IMG 5120 Russian Icon Palm Sunday
Posted in Russian Icons By Ricus On July 23, 2015
Please if you have any questions contact me here.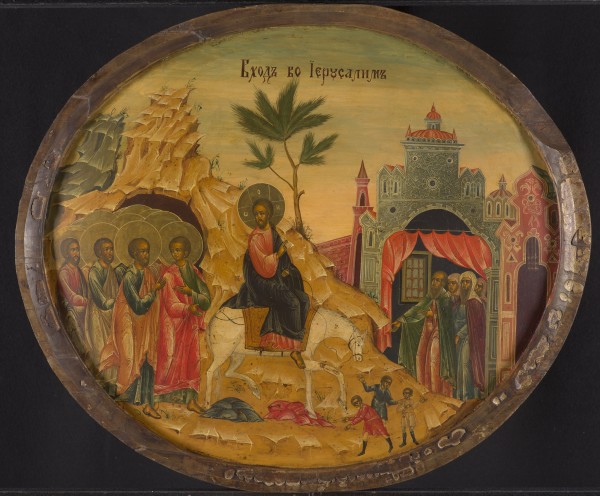 .
IMG 5120 Russian Icon – Palm Sunday
Central Russian oval icon painted for an iconostasis from the Old Believers village of Palech. The icon is painted in the fairy tale atmosphere typical for Palech. Circa 1900, 48 x 41,5 cm.
Antieke Russische Ikonen Te Koop 
Old Russian Icons Sale Amsterdam
.
Tags:
Antique Orthodox Icons
,
Antique Orthodox Icons Amsterdam
,
antique Russian and Greek icons
,
antique Russian and Greek icons Amsterdam
,
antique Russian icons
,
Antique Russian Icons Amsterdam
,
antique Russian icons for sale
,
Antiques Dullaert Amsterdam
,
Old Russian Icons Amsterdam
,
original antique Russian icons for sale
,
Original old Russian icons for sale
,
Ricus Dullaert
,
Ricus Dullaert Antiques Amsterdam
,
Ricus Dullaert Art and Antiques Collection
,
Russian Icons
,
Russian Icons Amsterdam
,
Russian icons for sale
,
Staryye Russkiye Pravoslavnyye Ikony Dlya Prodazhi