28 Jun 2015
Young Girl Erotic Portrait, Rotari Workshop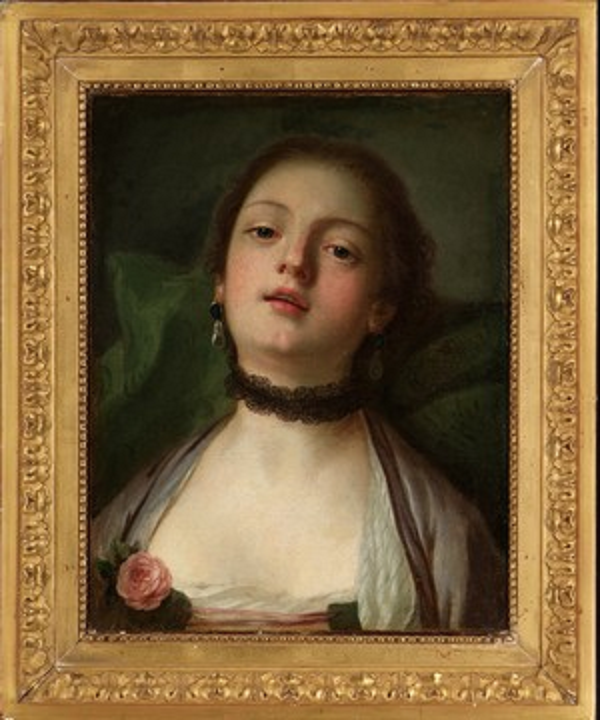 Erotic girl, portrait of an Italian beauty with pearls and a choker leaning back and gazing the spectator. Canvas in an original empire frame, size: 41,4 x 32,6 cm.
Attributed to Count Pietro Antonio Rotari and Workshop, Verona 1707, St. Petersburg 1762. Rotari and his pupils painted 160 similar portraits for Catharina the Great of Russia
which are now in the hall paneling of Peterhof in St.Petersburg,Russia. A similar portrait in crayon is in Pushkin Museum in Moscow.